About the Agency
Marketing Research Agency MA PRAKTIKA was founded in 2003 as an independent company specializing in field marketing research in the Russian regions, in particular in the Urals. We started as a permanent fieldwork partner for many major research companies, and remains so to this day. Activities of our agency are exclusively related to marketing research.
Over the past 14 years we have become one of the largest field marketing research companies in Russia. Nowadays our offices are located in Moscow, Saint Petersburg, Yekaterinburg and Saratov. With our extensive network of affilate partners we conduct market research throughout the rest of Russia.
Over the years we have accumulated invaluable experience, which enables us to carry out reliable and affordable full service marketing research on any scale.
We specialize in consumer research (B2C) and and are fully competent in research for B2B markets.
MA PRAKTIKA is innovative company. We constantly analyze new trends and techniques and apply the best practices. Every year, we complete more than 700 different projects. Our interviewers conducted over 5000 interviews per month.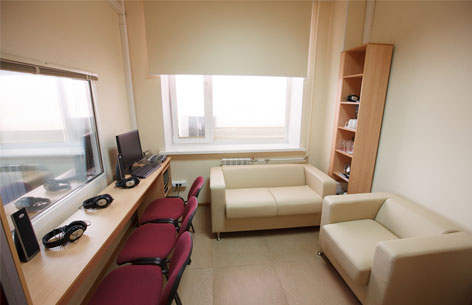 We have two well-equipped hall test CAPI-enabled facilities in the center of Yekaterinburg and one hall test CAPI-enabled facility in the center of Saratov, comfortable and technically equipped focus rooms in Yekaterinburg, Moscow and Saint Petersburg . Our research team consists of five analysts with years of experience. We have more than 200 interviewers, most of them work full time in our company.
In our agency we have adopted a set of core values that guide every member of our team. Honesty, Respect and Order is among of them. We are proud that the vast majority of our customers have been working with us for many years. The Index of consumer loyalty to our company (NPS) exceeds 75%.
We focus a considerable emphasis on the quality of the work that we do. Our agency has developed its own quality standards that meet the standards of ISO 20252 and ESOMAR or exceed their requirements and recommendations.
European association of companies and organizations conducting market research and public opinion research (European Society for Opinion and Market Research - ESOMAR) has developed a document to assist you in choosing a contractor and research organization. The document is organized in the format of the check-list and is also known as "28 questions of ESOMAR».
PRAKTIKA answers to 28 questions of ESOMAR you can download here.
Original document «How to commission research» you can download here.